Content:
Easy Back Up Restore Pro (Application)
Tags:
back up, contacts, security, dropbox, email, save info, utility, apps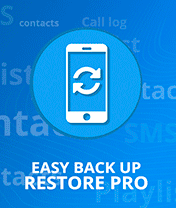 Preview
Content
Download
Memory Booster
Application

Dress Up The Lovely Princess
Application

Pony Dress Up
Application

Gif Factory APP
Application


Tower Power


Application
Your friends have been captured by the invader foul birds. Get on top of your tower and rescue them! You can shoot balls, rocks, cannonballs, stars, bubbles, fire and even black holes! Defeat your ...