Content:
2in1 Movie Games (Application)
Tags:
running dinosaur jumping action fly space speed single speed turbo star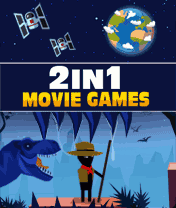 Preview
Content
Download
Mini-o Wars
Application

Star Drives
Application

Mini-O Stars
Application

Jurassic Run
Application


Tower Power


Application
Your friends have been captured by the invader foul birds. Get on top of your tower and rescue them! You can shoot balls, rocks, cannonballs, stars, bubbles, fire and even black holes! Defeat your ...