Halloween Timber Massacre
Content:
Halloween Timber Massacre (Application)
Tags:
Halloween monsters slaughter ax chop down wood action leador retro tree feller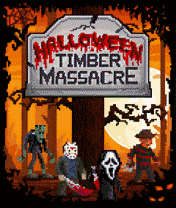 Preview
Content
Download
Halloween Horror Massacre
Application

Timber Heroes
Application


Timber Guy


Application


Halloween Zombie Massacre


Application


Tower Power


Application
Your friends have been captured by the invader foul birds. Get on top of your tower and rescue them! You can shoot balls, rocks, cannonballs, stars, bubbles, fire and even black holes! Defeat your ...