Content:
Super Dog Deluxe (Application)
Tags:
Dingo dog fun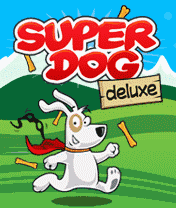 Preview
Content
Download

Tower Power


Application
Your friends have been captured by the invader foul birds. Get on top of your tower and rescue them! You can shoot balls, rocks, cannonballs, stars, bubbles, fire and even black holes! Defeat your ...

Castle Defender 2
Application

Garfield Defense
Application

Grim Carnivale
Application


Floyd's Sticker Squad


Application
Tap tap, shoot, die, travel in time, retry and destroy the meanest boss fights in this trippy time traveling shooter featuring awesome stickers.